About me
I am a self-employed Executive Coach from Estonia. I have a corporate background in HRM.  I work with organizations, teams and people who lead, develop and empower others.
My mission is to support the development of executives and organizations.
My professional background is in Human Resources. I started from a specialist position and became a Head of Human Resources of the pan-Baltic banking group, Swedbank. I have participated in several Mergers & Acquisitions of the banks, built up corporate Performance Management Systems and Leadership Development Programmes. I have worked as a Head of Human Resources of Estonian Energy.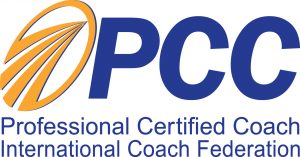 The topics I work with are connected with supporting people and people management:
from vision, mission and values to daily management
recruitment, selection and onboarding
performance management
motivation and engagement
development, support and coaching
change management
communication and involvement
Important:
We learn through experience by reflecting.
To be entitled to manage others you have to first be able to manage yourself.
If you manage people you have to be sure where you take them.
'Festina lente!' (hurry slowly) and know where are you heading.
If you don't give people feedback they will not be able to develop themselves.
Listen! Listen by using your two ears and one mouth proportionally!
The meaning of life is the meaning you give to your life.
Know who you are and what do you want to achieve in life.